Home
>>
Laptop Battery
>>
ACER
>> LC.BTP01.025 Laptop Batteries >> 877.723.1297 Recycle Old Batteries For Free.>> 877.723.1297 Recycle Old Batteries For Free.
Equivalent ACER LC.BTP01.025 Laptop Battery
ACER laptop batteries® Give your laptop new life with a higher capacity ACER LC.BTP01.025 laptop batteries with Premium quality and 100% compatible with the original equipment.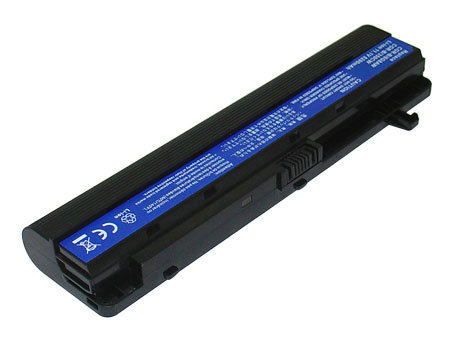 ---
ACER LC.BTP01.025 Battery
100% Compatible With The Original Equipment!
Net Weight : 465g
Battery Chemistry : Li-ion
Battery Voltage : 11.1V
Battery Capacity : 5200mAh
Battery Cell Origin: Japan
Battery Color : Black
Product Number : LNAC026
Dimensions : 203.80x48.90x21.30 mm
Please ensure the laptop battery that you are going to buy fits the brand, model and part number (Voltage) of your laptop.
USD $84.95 [25% OFF]



Bookmark

ACER LC.BTP01.025 Laptop Battery


In Stock. Orders received before 2pm EST ship same day
Compatible Laptop Battery Code:
ACER CGR-B/350CW, ACER CGR-B/6G8AW, ACER LC.BTP01.025,
Fits Models:[Please " Ctrl+F " to find your Laptop model number.]
ACER Ferrari 1000 Series Battery, ACER Ferrari 1000-5123 Battery, ACER Ferrari 1000-5612 Battery, ACER Ferrari 1000WTMi Battery, ACER Ferrari 1003 Battery, ACER Ferrari 1003WTMi Battery, ACER Ferrari 1004WTMi Battery, ACER Ferrari 1005 Battery, ACER Ferrari 1005WLMi Battery, ACER Ferrari 1005WTMi Battery,
Proper Laptop Battery Care :
1) To maintain the optimum performance of the ACER LC.BTP01.025 Laptop Battery, it is highly recommended to circle (fully discharging and recharging) it at least once a month. Note: It is normal if a new ACER LC.BTP01.025 battery gets warm when being charged or used. New laptop batteries recharging may need extra patience if the gauge procedure encounters difficulties. For the first time recharging, a fully charged condition about 10 to 25 minutes when the new battery pack set in,but actually it's not yet charged fully . When this happens, remove the battery pack and let it cool down for about 15 minutes to reset the new battery to the battery bay.

How Can I Maximize the performance of My Laptop Battery?

There are several steps you can take to help you get maximum performance from your Laptop Battery:
Prevent the Memory Effect - Keep the Laptop Battery healthy by fully charging and then fully discharging it at least once every two to three weeks. Exceptions to the rule are Li-ion batteries which do not suffer from the memory effect.
Keep the APPLE Laptop Battery Clean - It's a good idea to clean dirty battery contacts with a cotton swab and alcohol. This helps maintain a good connection between the battery and the portable device.
Exercise the Battery - Do not leave the battery dormant for long periods of time. We recommend using the battery at least once every two to three weeks. If an Laptop Battery has not been used for a long period of time, perform the new battery break in procedure described above.
Battery Storage - If you don't plan on using the Laptop Battery for a month or more, store it in a clean, dry, cool place away from heat and metal objects. NiCad, Ni-MH and Li-ion batteries will self-discharge during storage; remember to recharge the batteries before use.